Anastasia Malkhazova is a Painter and Filmmaker, working in both artistic practices,
focusing in her films political and social injustice (documentary) and science fiction.
Exhibiting in Europe and showcasing on different Film-festivals world-wide.
Her Drawings and Abstractions represent a unique style.
Her Performances and theoretical studies on AI and Data Sciences were
approved by the academy of science and Art in Düsseldorf, Germany.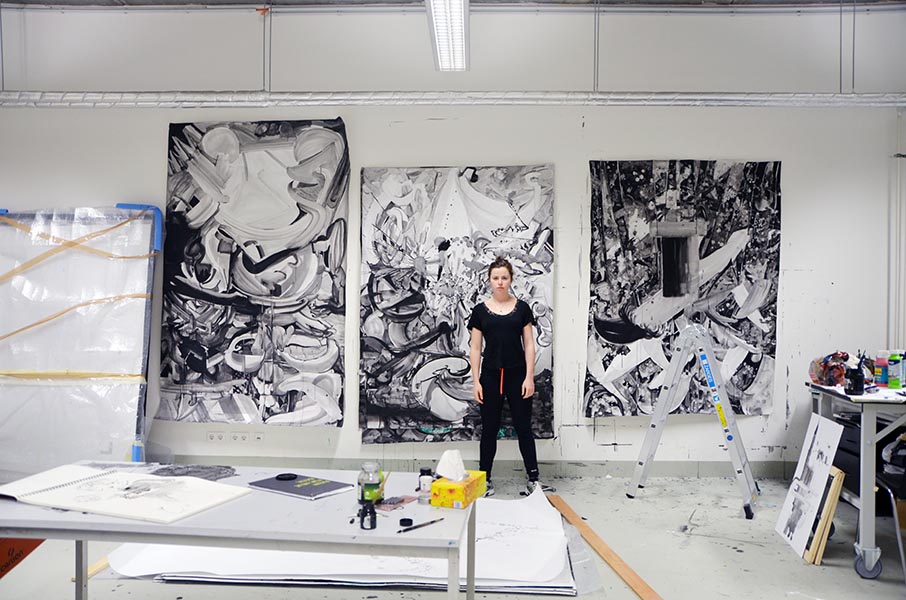 Born in Moscow, raised in Düsseldorf, Germany, Anastasia Malkhazova graduated at the Kunstakademie Düsseldorf, Class of Tal R and Rosemarie Trockel in 2011. While studying painting, with 18 she shot a full length documentary film about youngsters in Moscow, that very fast went viral. Working and exhibiting Video Works and Performances in the Class of Rosemarie Trockel, she developed her unique style of Painting. After receiving her Diploma and "Meisterschüler" from Rosemarie Trockel, she studied film in the Academy of Media Arts, Cologne (KHM). She completed a full length documentary, several fictional, experimental and short documentary films, which have been screened on international film-festivals. Getting in touch with the Animation Class of Artist Reimund Krumme in KHM, she completed a 4minute hand drawn animation and created a concept for a feature length hand drawn Animation. The topics of her movies are political injustice, social drama, the absurdity of television, media influence and science fiction. In her Deput Science Fiktion Short Film SNAPDRAGON (2021- 2022) Malkhazova is implementing her favourite topics and long term researches on AI, machine intelligence and the future of human being. During her film studies in the KHM she worked in the school-Ateliers on her Paintings and Drawings, developing her unique style, a merge of abstract, surrealistic abstractionism, performed in monochrome style.
Displaying in several solo-exhibitions during her Film studies and later, she completed her movies, preparing new scripts and projects. Her works are shown internationally, included in private German and Russian collections and Filmfestivals. Malkhazova lives and works in Cologne, Germany.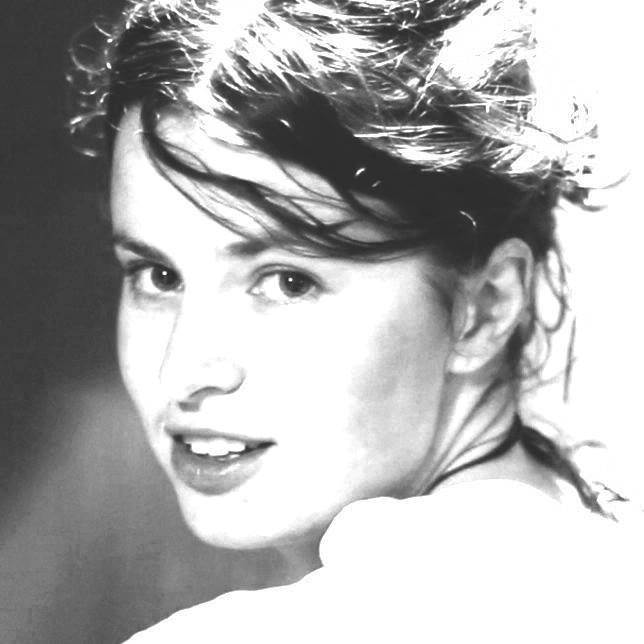 EDUCATION
2004-2011 Kunstakademie Düsseldorf
Class of Prof. Tal R
Class of Prof. Rosemarie Trockel
Diploma 2011, Meisterschüler at Rosemarie Trockel.
2011-2017 Academy of Media Arts, Cologne, Diploma Master in FIlm
EXHIBITIONS
Solo Exhibitions (selection) 

 

 
2021   «The reading Glove». Port Gallery, Barcelona
2020   Artcologne, Narander Gallery, Köln
2020   Hangar Projects, Barcelona
2019   Invisible Narander Gallery, Köln
2018   Art Fair London, Nevertheless Gallery
2017   Art Cologne, Galerie Nevertheless Gallery
2017 "Delusions of a grandeur" Nevertheless gallery, Cologne (cat.)
2016 "insane transparencies" Galerie Fluxus, Duesseldorf "Melt Down Time" Cavalieri Art Galleries, St. Julian, Malta
2015 "Untitled thoughts" Case; project gallery,Köln
2014 "Memories oft he Future" Galerie Fluxus Duesseldorf (cat.) 2010 "reconstruktionen#2" Alte Post, Neuss 2008 "Sexualität" Spilles, Düsseldorf
2005 Galerie Kunstwerk, Düsseldorf

Group Exhibitions (selection) 





2023  Group Exhibition Lado Fondation, Masnou, Spain 
2022  Group Exhibition Kunstmuseum Wolfsburg
2021  Art Basel — Group Presentation Narander Art Gallery
2021 Kronos Festival. Santa Monica Museum, Barcelona
2019 ABBILD Kunsthaus Leverkusen
2016 group exhibition at Cofa Contemporary, Nevertheless gallery, Köln
2015 "Gemischtes Doppel", Raum für Brauchbarkeit, Cologne "Bedingte Wesen" Quartier am Hafen, Cologne "ABC Art Fair" Neues Museum, Berlin
2014 "Brand New" Bandfabrik, Wuppertal " We built up a structure of heaven…." Raum für Junge Kunst, Essen 2013 Kunsthochschule für Medien, Trinitatiskirche, Cologne
2012 "Show of the Year", Freies Kunstmuseum Berlin "Spring Exibition", Museum Odense, Copenhagen
2011 "Lost men" Group show, Ateliergebäude Alte Feuerwache Leipzig "Arbeiten der Klasse Rosmerie Trockel" Walzerk Düsseldorf "Show oft the Week" Freies Kunstmuseum Berlin
2010 "Show of the Week", Freies Kunstmuseum Berlin "Bricks and stones/ New positions", Raum für Zeitgenössische Kunst, Arnheim
2008 "Leonid Abramov&Anastasia Malkhazova" Stadtmuseum Bad Soden
FILMS
2006 «Dschenja» 45 min. Moscow (documentary)
2008 "Last days of summer", 24 min. Moscow doc. (video)
2009 "Unsichtbarkeit"/ "Transperancy" 10 min. Düsseldorf/Cologne "macht euch reich" "make
yourself rich" PAL 10 min. fiction/drama/ satire
2010 "Herbert&Ilse" Eugene Ionesco ́s "Les Chaises. 1952 b/w 4.min (animation)
2011 » Free Choice», 31 min Moscow (documentary)
2012 "Hommage an Frank Köllges" 2 min, HD/ Jazzfestival Moers 2012 (animation)
2013 «Wintretime in Kandalaksha» 27 min., Cologne/Kandalaksha Russia (documentary)
2014 "Ritual Games" Fiktion Experimental FIlm 20 min //HD
2016 "In between Time" 52 min/HD/colour Cologne/Moscow/Teriberka
Holger Tressin / PAL 10 min. Duesseldorf
2021 "SNAPDRAGON" Science-Fiction 27 min
//HD (in Final Production)
Festivals (selection)
Dokfest, München
Artdocfest, Moscow
Kurzfilmtage Oberhausen
bleed for bleed, Amsterdam
Diessener Kurzfilmtage
Kurzfilmfest, Düsseldorf
contact: a.malkhazova@gmail.com